RICHARD CONNEW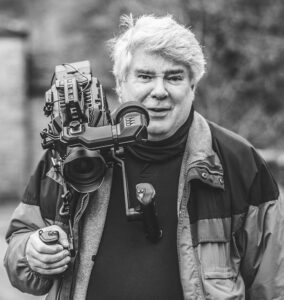 Director, Producer, Camera, Sound, Underwater, Drone 2
Given it was for the most part, a one man crew, sound was radio mics to a recorder with a big battery so it could record continuously all day. Recording was duel channel for each mic at different levels to allow for shouting/loud noises and the recording was frequently checked. Even with that, on two occasions we had to refilm certain sections due to sound problems, which of course you only discover after filming that section! On a brighter note, plenty of footage to choose from! So for most of it we got away with it, but NOT recommended unless you have no other choice! The explorers carried a disguised sound bag (country walking bag) which meant they were always in range, so that solved the problem of weak wireless signals, but created another in that at distance I had no idea what they were saying, so to counter, filmed much longer than I needed.
UNDERWATER shots were done using a camera in a water proof case fastened to a float and suspended underneath with a cord tied to one end of the float for retrieving. On one occasion a Pike suddenly attacked the camera when it was being brought back in, sadly in the rush of bubbles and camera being shaken about by the pike, this was the best shot we got of him!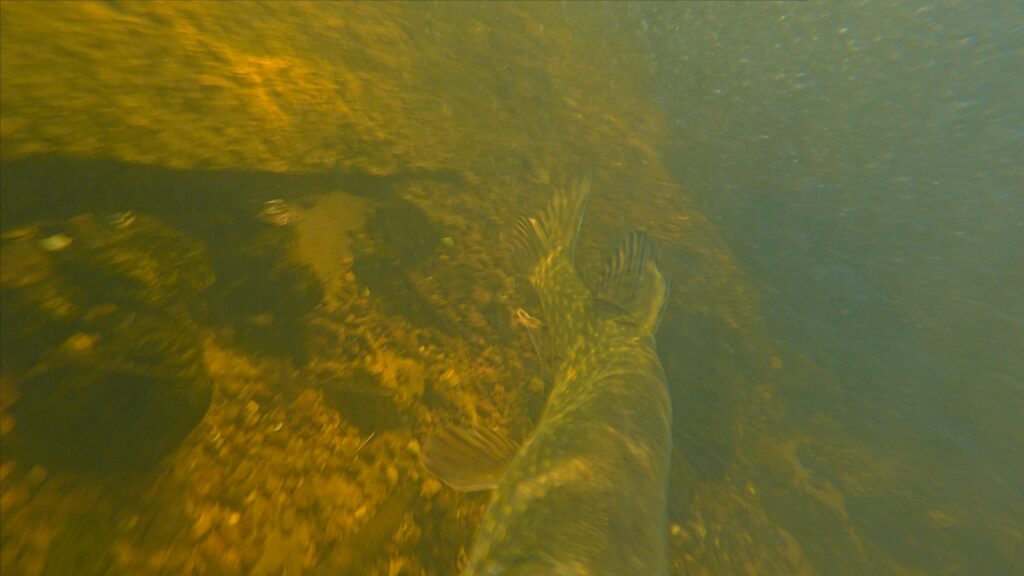 DRONE work was with a small portable high quality 10 bit  drone which made life a lot easier in that there was less to carry.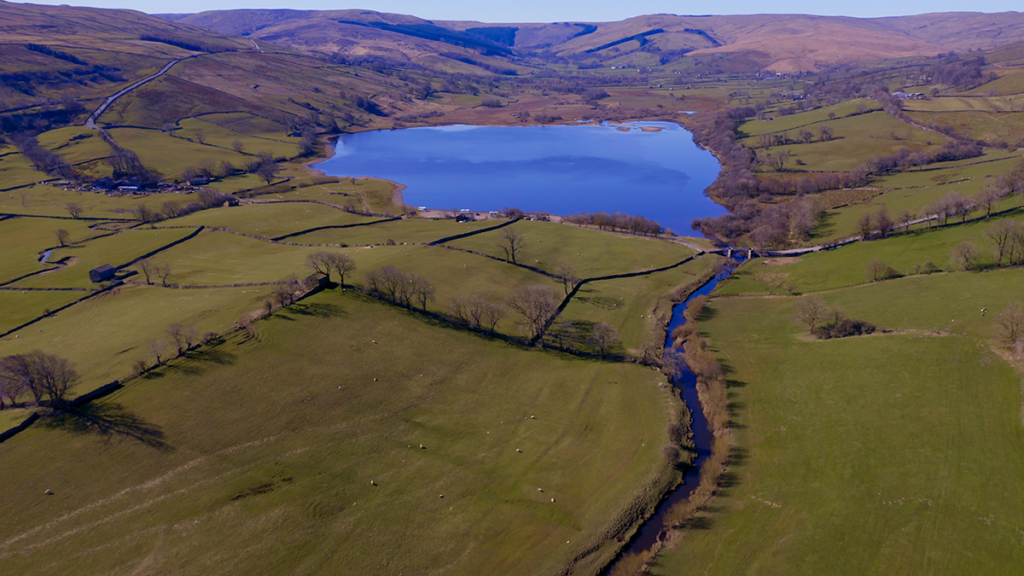 LEE CALL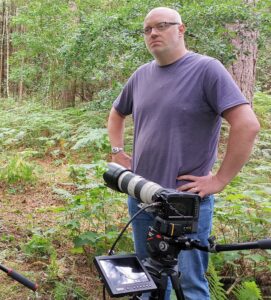 Drone 1, Stills,
Lee being an experienced drone pilot came on board to do that work for us while we got up and running. Between drone work he captured the up close and personal stills while we were filming, which you can see in the gallery section, so credit to him for those. http://www.Leecall.co.uk